5. Pulling
The process of receiving mono and polycrystalline Germanium with certain electro physical and optical parameters and also Ge in shape of granules is proceeding at the technological stage of growing.
Growing of Ge crystals is making in furnaces of the American and Russian production by Czochralski method and method of the horizontal directional crystallization which is the proprietary of the enterprise. The equipment is mounted with automated control system of ingot diameter and other characteristics of process.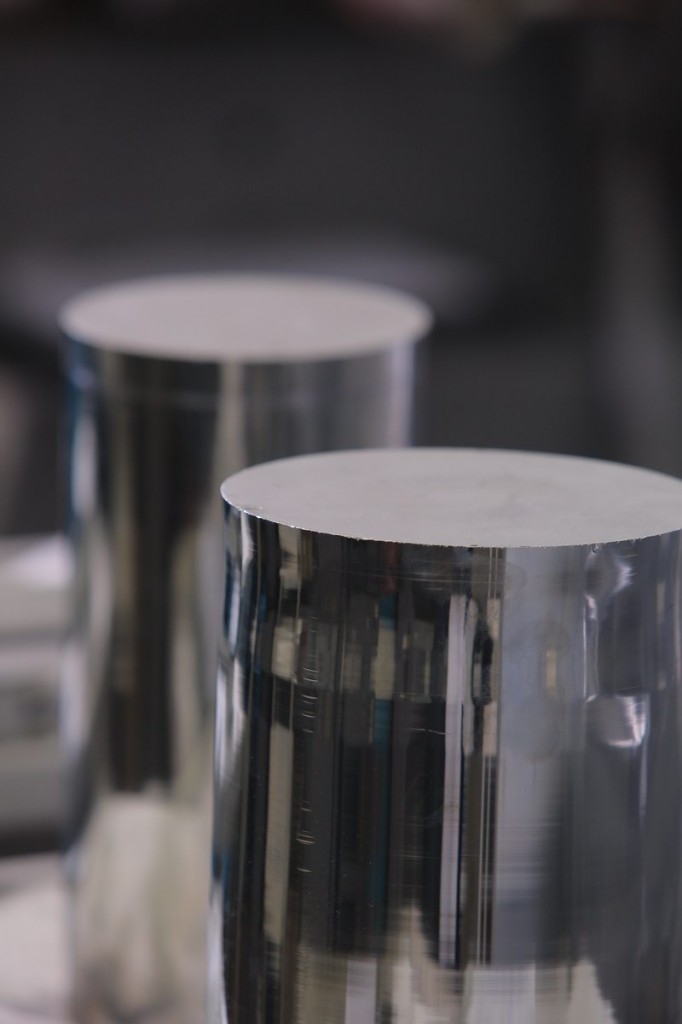 To produce Ge crystals with defined electro physical and optical parameters, we need to assemble basic material (Germanium polycrystalline zonerefined) with adding of the doped impurity, clear of pollution and oxide film by means of chemical etching and load into the furnace. Process of growing is making from Ge fusion in the atmosphere of argon on the single-crystal grain.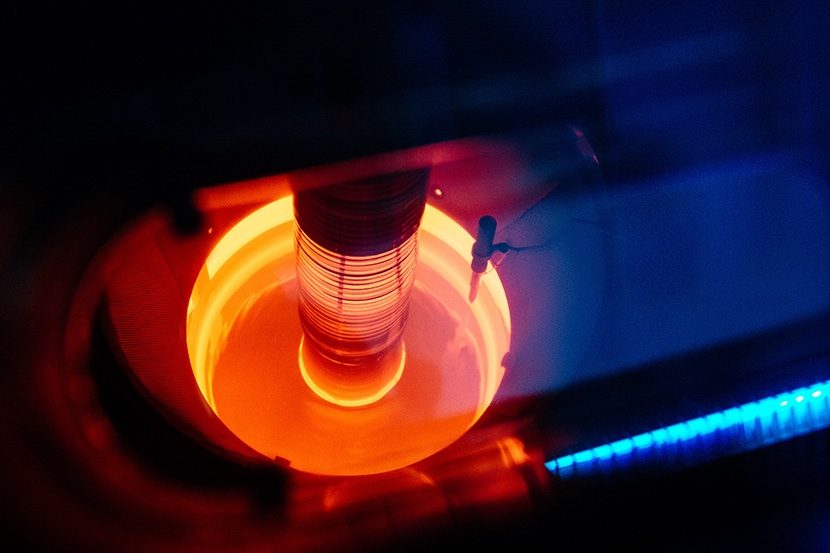 Technique in operation allows to receive not only germanium for optical applications, but also monocrystalline germanium of special purpose: doped by gallium for semiconductor detectors, light-emitting diodes for electronics and solar power.
The method of the horizontal directional crystallization was developed and got accepted in production by the staff in 2005. This method allows to produce large-size rectangular plates from polycrystalline Germanium of optical quality. This technology is characterized by high capacity and low consumption of initial material.